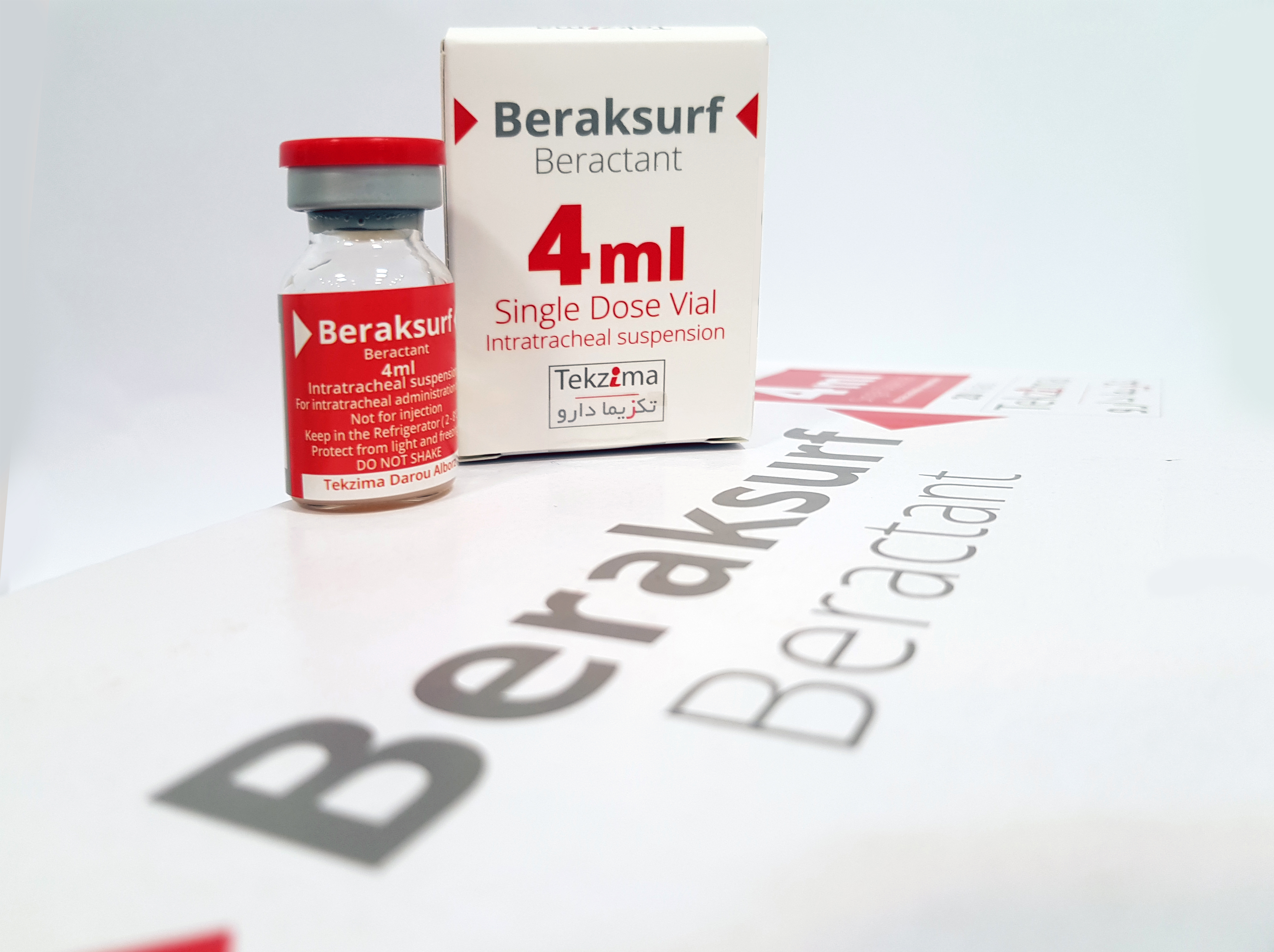 Beraksurf®
A life-changing medicine
Beraksurf® is a pulmonary surfactant containing bovine lung extract which used for the treatment or prophylaxis of Respiratory Distress Syndrome (RDS) in premature infants.
Beraksurf® manufactured as sterile, pyrogen-free intratracheal suspension and it should be administered intratracheally only. Beraksurf® with the generic name of Beractant is a generic form of a pulmonary surfactant named Survanta. Its active substance, Beractant contains a mixture of phospholipids majorly dipalmitoylphosphatidylcholine, neutral lipids like cholesterol and triglycerides, fatty acids as palmitic acid, and surfactant-associated proteins as SP-B and SP-C. more...
Beraksurf® is a choice medicine for treatment of newborn infants with Respiratory Distress Syndrome (IRDS). First dose needs to be given as soon as diagnosis of RDS is made. RDS in a premature infant is defined as respiratory distress requiring more than 30% oxygen delivered by positive pressure using either Nasal CPAP or an ET Tube with a chest radiograph that has diffuse infiltrates with a ground glass granular appearance with air bronchograms.