Beraksurf®
A life-changing medicine
Beraksurf® is a pulmonary surfactant containing bovine lung extract which used for the treatment or prophylaxis of Respiratory Distress Syndrome (RDS) in premature infants. Beraksurf manufactured as sterile, pyrogen-free intratracheal suspension and it should be administered intratracheally only.
Beraksurf® with the generic name of Beractant is a generic form of a pulmonary surfactant named Survanta.
Its active substance, Beractant contains a mixture of phospholipids majorly dipalmitoylphosphatidylcholine, neutral lipids like cholesterol and triglycerides, fatty acids as palmitic acid, and surfactant-associated proteins as SP-B and SP-C. The pharmaceutical product contains 25 mg/mL phospholipids (including 13.5 mg/mL DPPC), 1.5 mg/mL triglycerides, 2.5 mg/mL free fatty acids, and around 1.0 mg/mL protein. All these components are suspended in 0.9% sodium chloride solution, and sterilized by heat.
Dosage form


Sterile, pyrogen-free intratracheal suspension, in two following dosage:
• 4 ml vial, 25 mg/ml, 100 mg phospholipid
• 8 ml vial, 25 mg/ml, 200 mg phospholipid
PRECAUTIONS:
Beraksurf® is just for intratracheal administration. Avoid vigorous shaking of the product.
Beraksurf® can change oxygenation and pulmonary compliance very quickly, therefore its administration should be under direct supervision of specialists well experienced with intubation, ventilator management, and general care of preterm infants. Treated Infants should be frequently monitored with measurement of systemic oxygen and carbon dioxide.
If during administration, temporary bradycardia and also decrease in oxygen level occurred stop dosing procedure and stabilize the condition and then resume the dosing procedure.
Sterile Intratracheal Suspension Beraksurf® contains Beractant active substance, which is an extracted natural surfactant of bovine lungs,and is used to help respiration of premature infants. more...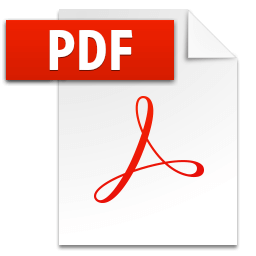 For Downloading Beraksurf® leaflet please click here
Pulmonary surfactant, is a surface-active lipoprotein complex (phospholipo-protein) which normally formed by type II alveolar cells in your body and is one of the most important part of our respiratory system. Beraksurf® helps respiration mechanic by reducing surface tension and more...